Hello, December! ^.^ It´s almost Aiba-chan´s day and I didn´t post again in Aiba-chan´s month… Shame on me… Like always, I will write about the important happenings in Arashi´s world since my last post!
In the beginning of the month, Arashi made a press conference to promote their end of the year TV Shows – Fuku no Arashi started! We will have VS Arashi Special, Kotatsu no Arashi, the end of Nazodi, Riida´s Special Drama and Jun-kun´s new drama – Lucky Seven! Not only that, Sho-chan, as Kageyama, and Jun-kun, as Shuntaro, will appear as cameos in Riida´s drama, I am so happy for the Sakumotohno collaboration! ^.^ Also, Jun-kun´s Lucky Seven will have an Arashi song, so, we will have a new song and a new single, I can´t wait! *.*


Besides all that, in others TV Stations, we will have Music Station Special, Arashi ni Shiyagare Special and Jun-kun as a MC of World Number 01 Show Time again! \o/ I am so happy for him! But, I am a little worried… He has been working nonstop – the butai ended, he started filming Lucky Seven, he keeps filming their TV Shows and all the specials to come, there will be the music shows, the MC work and all the concerts in January… I hope he is taking care of his health… And I wish all the best to him in all that he is doing! My fangirl heart is happy to be able to see him in several activities! ^.^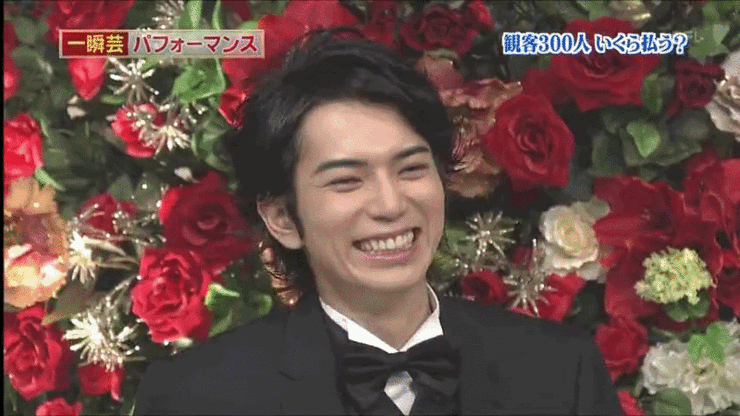 And, we will have Kohaku! \o/ A promotional video was out and it was so beautiful! All the six of them – including Mao-chan – were beautiful and the words were touching! I can´t wait for Kohaku! \o/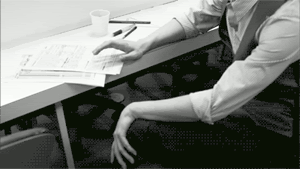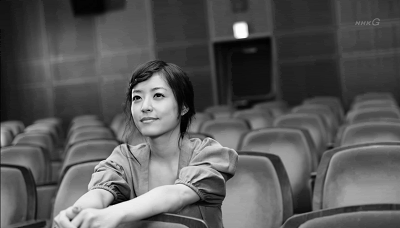 Arashi also has a new video message on j-net, they are talking about all these news and being chummy like always! Especially Juntoshi, to my happiness! *.*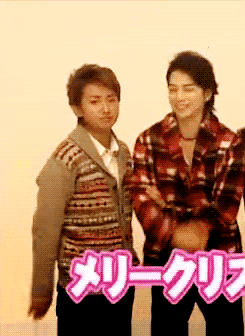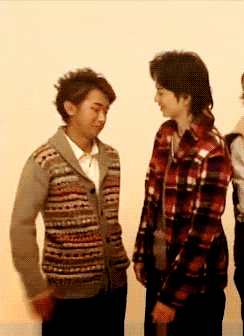 On a not so happy side, we had the FNS Song Festival… Their collaboration performance, in which they sang an old song called Imouto, was beautiful and I really liked the song! ^.^ The five of them were gorgeous in the golden outfit! *.*
But… The Meikyuu Love Song performance, which had everything to be perfect because they were gorgeous and danced perfectly, was disastrous… The staff did a mistake with the mics, the orchestra was too loud and the staff lost their earpieces… So, they sang out of tune and not in sync… But, I was proud of them – even with all this happening at the moment, they kept the smile on their faces and went with the performance until the end, like real professionals! Shame on FNS staff to say little… (let´s not talk about the conspiracy theories) And a huge congratulations to the boys!

On the bright side again, the last VS Arashi of 2011 was a really special one – with audience from the areas affected by the tsunami. It was a fun show and, in the end, they shook hands with all the audience, it was so touching!



And, like the fangirl I am, I have to write about the Juntoshi HnA! It was so cute and funny and made me so happy! First, those two together is always too much love for my heart! But, if I can watch Juntoshi with dogs, then, I am in heaven! XD It was funny to see Jun-kun being ignored by Burguer (the trained dog), but, at the same time, the "Burguer ja nai" (the black dog) was in love with him, licked his face and went to him all the time! XD It was a really cute show, after all, nothing can be more adorable than Juntoshi! *.*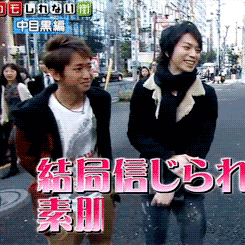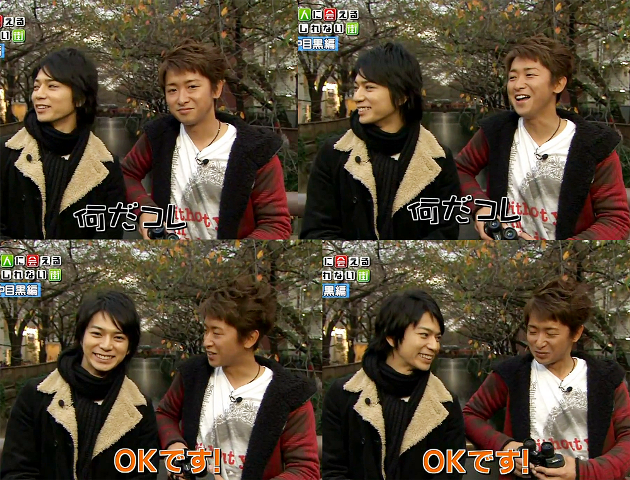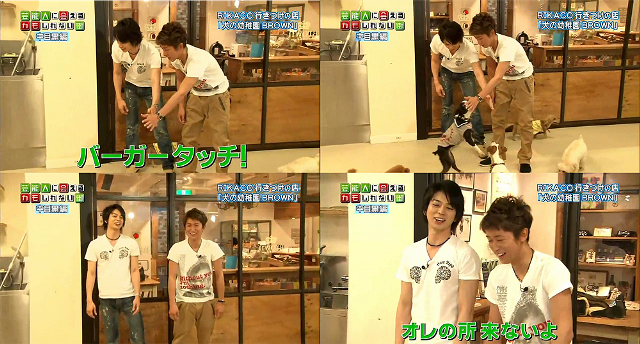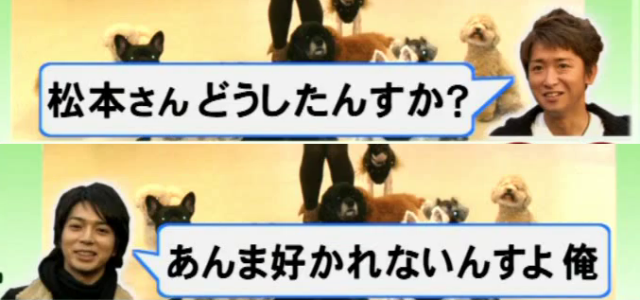 And, since we have so much to look forward in the end of 2011 and in the beginning of 2012, all the magazines have Arashi on them! It is like a festival of photo-shoots and pictures, with almost all the pairings, and a lot of member-ai! Let´s take a look on some Juntoshi (of course).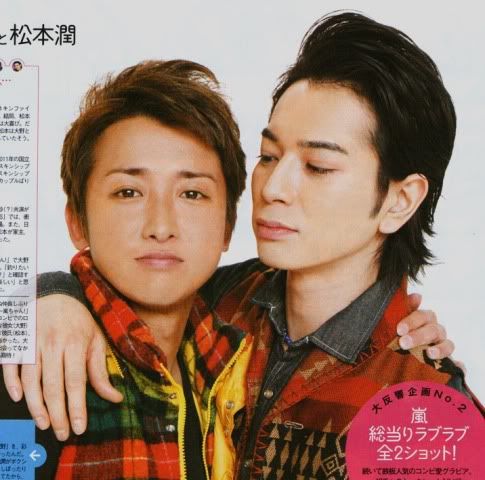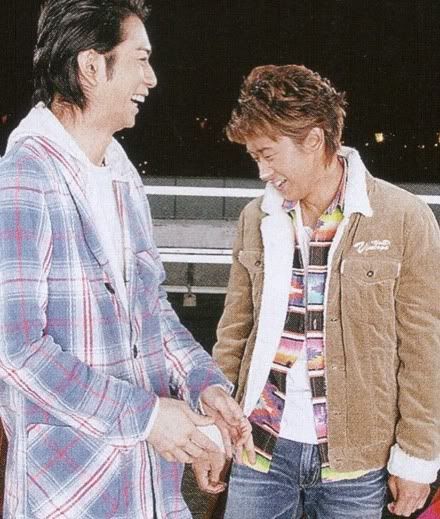 They had fun all the time: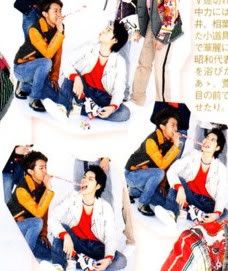 That´s it for now… Next, it will be Aiba-chan´s day! And we have to stay tuned to all the shows to come, ganbatte, Arashi! \o/

Credits: pictures and gifs from tumblr.