What a dramatic title, right?! But, in short, it's the truth! This post is to celebrate the birthday of my forever ichiban and the reason why I am still on LJ: Matsumoto Jun-kun! Happy 35th Birthday, dear Jun-kun! \o/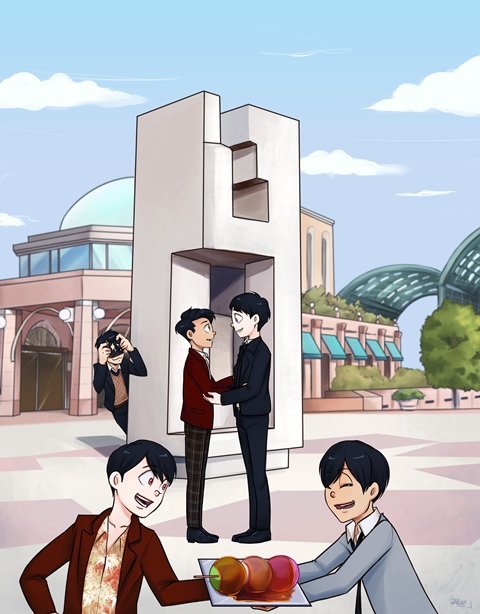 As I mentioned in my previous post, my celebrations here on LJ will be more "simple"! My love for Arashi, Jun-kun and all my fandoms is still big and the same, but my time is shorter now… Still, I am here and that's what matters! ^.^
Jun-kun is the reason why I started posting and became active in LJ! Jun-kun is the reason why I got to know Arashi, made Arashian friends and even went to a concert in Japan! Jun-kun is one of the reasons why I love Japan and why I went there, again, in my honey moon! Finally, Jun-kun is the main reason why I still want to post and celebrate in LJ, he is and always will be my ichiban!
That's the reason I chose Hana Yori Dango as the theme of the celebration fanart – I got to know him through Hanadan and that's always a reason to celebrate! Plus, I love Ebisu as a place to visit and Jun-kun is still close friends with the cast! ^.^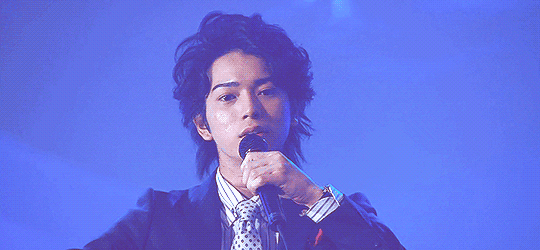 So… In the genki Hanadan style:

Happy 35th Birthday, dear Jun-kun!

May you have a wonderful day, celebrating with the ones you love! For you, who only gave me happiness, I wish all the happiness in the world! May all your dreams come true and may you have health and strength to pursue everything you wish! Please, keep being the wonderful person you are – inside and outside! Congratulations!






Credits: Fanart requested by me and made by
nhbsakakude (so, please, don't copy nor share it and don't claim as yours). Gifs from tumblr, I didn't make any of them, they are not mine, all the credits to the gifs makers.