It's Jun-kun's Day! A very special day! So, let's celebrate!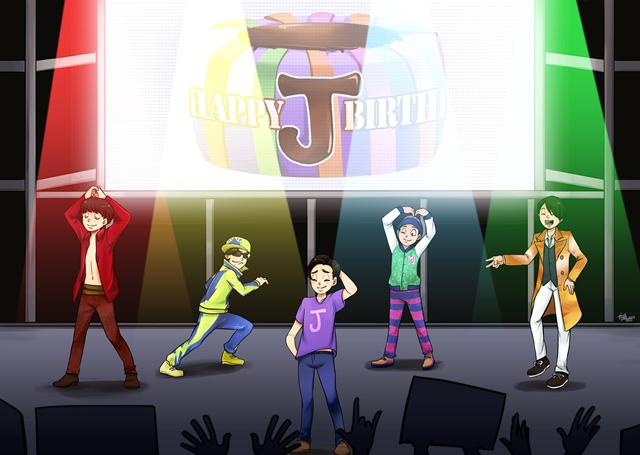 Ending the series of celebrations inspired on the "Are You Happy" tour, here it is what makes me happy in Jun-kun!
Jun-kun: Everything. My ichiban. The reason I got to know Arashi. The reason I am in fandom. The reason why I met great friends and had a wonderful time. Gorgeous. Cute. Adorable. Silly. Shy. Intelligent. Creative. Hard Working. Stoic. Great Actor. Loves Arashi. Loves his friends. Always gives his best. The most beautiful smile.
I could keep writing forever, but I will stop it here to make it short! XD
Jun-kun, please, keep being the wonderful person you are! I wish you health and strength to achieve all you want and dream! To you, only the best, always! And I hope you can celebrate your day with your loved ones!
Happy 34th Birthday, Jun-kun! \o/
To celebrate, as usual, 34 Jun-kun gifs! \o/




Dear Jun-kun, Happy 34th Birthday! \o/


Credits: Fanart requested by me and made by
nhbsakakude (so, please, don't copy nor share it and don't claim as yours). Gifs from tumblr, I didn't make any of them, they are not mine, all the credits to the gifs makers.