On this day, 17 years ago, five boys were united to form Arashi! Now, 17 years later, five men are still together bringing happiness in rainbow colors to our lives! Happy 17th Anniversary, dear Arashi! Let's celebrate! \o/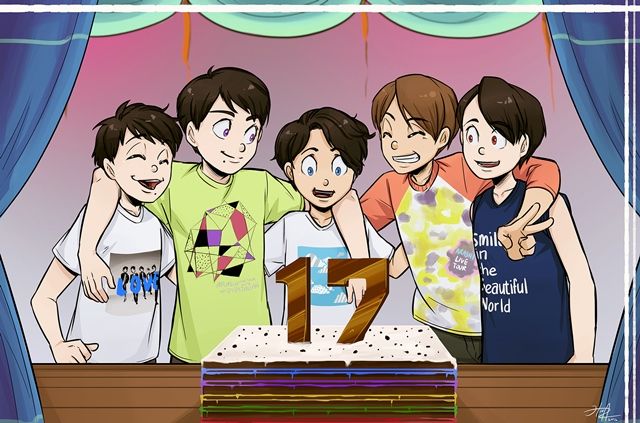 Thank you! Really, thank you so much, Arashi! Please, keep shining our days and achieving all the success you five deserve!
That's all I can wish today! Because, in my previous posts, I have already written all I have in mind and in my heart – and it is still the same now, I still feel the same and I keep being thankful to you five! The great concerts, the funny and touching TV Shows, the wonderful songs and PVs, the amazing choreographies, the friendship and kindness you always show, the superb acting – everything any of you work in, I enjoy, I get inspired in a way or another! So, please, keep being this wonderful group! But also, please, you five, keep taking care of your health and your personal happiness because you five deserve the best and only the best!
Congratulations, Arashi! And, thank you!
To celebrate, as usual, 17 Arashi gifs of the five being adorkable as always!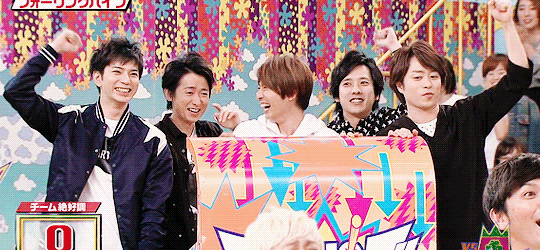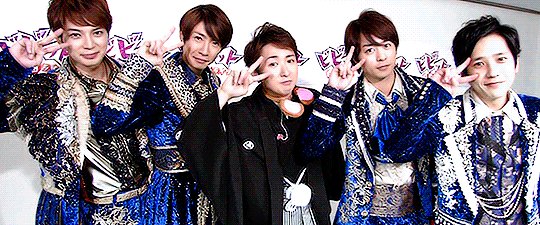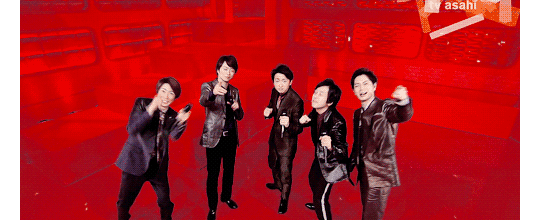 To Arashi and to all their fans: Happy 5x17! Happy September!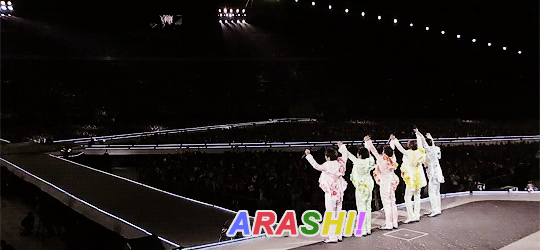 Credits: Fanarts requested by me and made by
nhbsakakude (so, please, don't copy nor share it and don't claim as yours). Gifs from tumblr and weibo, I didn't make any of them, they are not mine, all the credits to the gifs makers.